Happy Friday! I have the easiest, summeriest cocktail to share with you. This weekend, it's going to be 102 degrees(!) here in Austin. So needless to say, cold, refreshing drinks will be in order. I figure everyone loves sangria, so I thought – what would be more seasonal than peach sangria? This is sweet, but not too sweet, and packed full of fruit and herbs.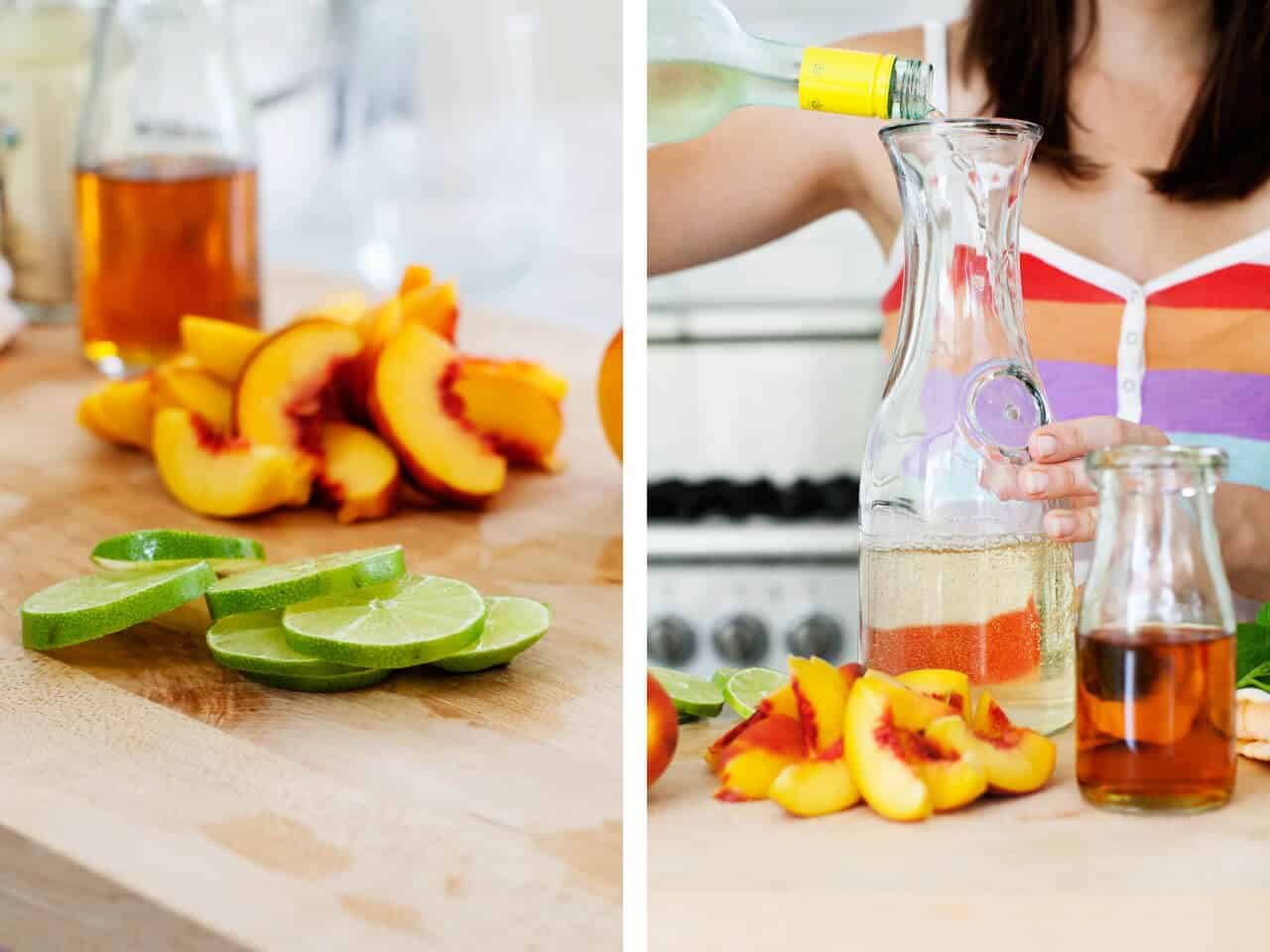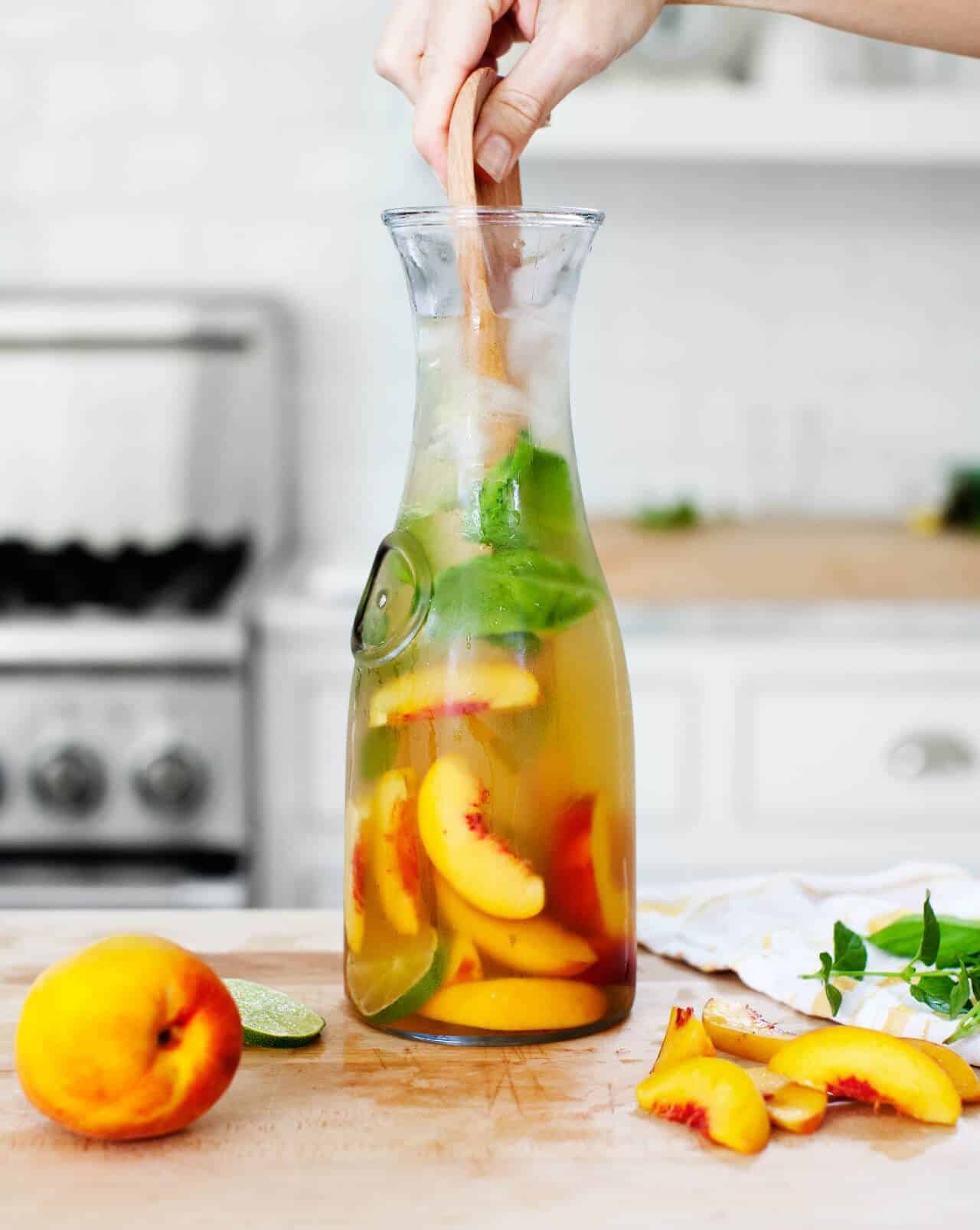 The base is simple: white wine, Grand Marnier and peaches. For an herby kick, I added a splash of ginger juice, mint and basil. Let it chill for at least a few hours (or overnight). It gets more peachy and herby the longer it sits. Cheers!
Ingredients
1 bottle white wine (a pinot grigio, chenin blanc, or similar)
1 cup Grand Marnier
3-4 peaches, sliced
optional – splash of ginger juice (or a bit of freshly grated ginger)
1 lemon or lime, sliced
handful of mint and/or basil
handful of ice
Instructions
Stir all ingredients together. Chill until you're ready to serve!
Notes
Option: Tone down the alcohol content by adding 1/2 to 1 cup sparkling water.