Hooray, it's Friday! The weather may be a bit chilly for my liking but this Dragonfruit Margarita is tropical enough to warm things right up. I'm sharing my recipe for this refreshing and slightly floral cocktail today onStyle Me Pretty Living as well as my thoughts on spring versus summer margaritas.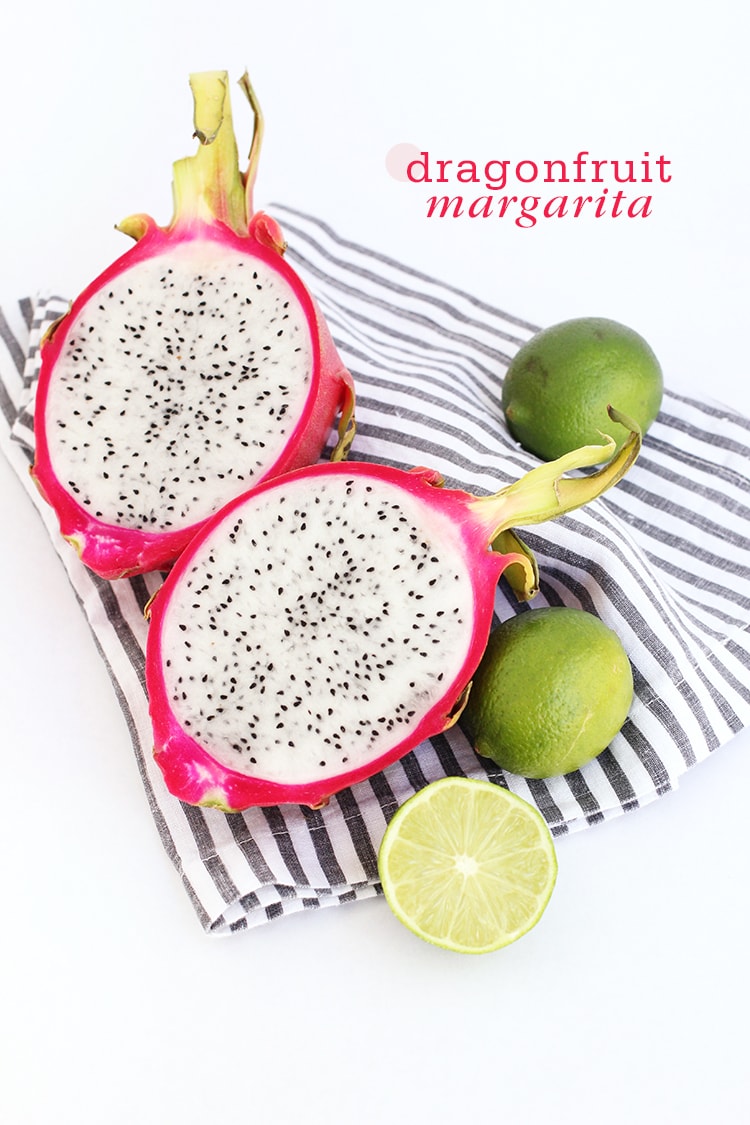 Now back to that wild looking fruit! Unlike it's vibrant skin, dragonfruit is nothing but delicate in flavor. Mixed with, silver tequila, fresh squeezed lime juice and just a drop of rosewater, dragonfruit makes one lovely margarita. Have you ever tried dragonfruit? How do you like to prepare it?
For more about picking a ripe dragonfruit, visit my cocktail post on SMP Living.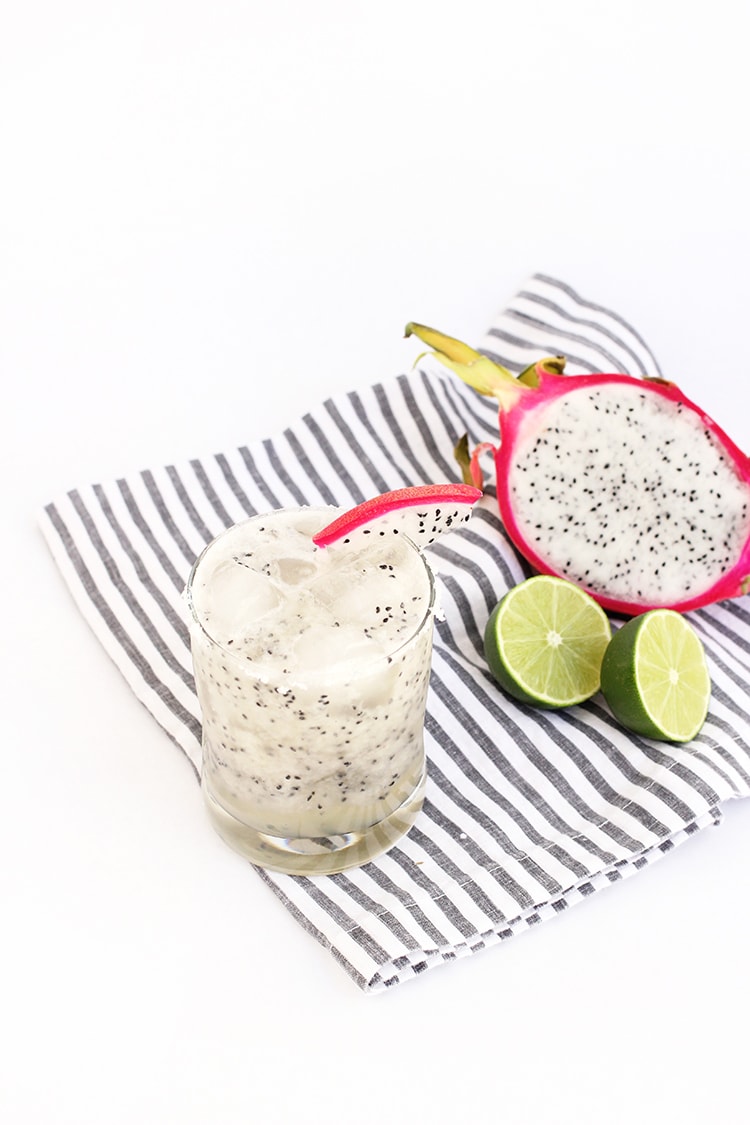 photos by Leah Bergman / original post on Style Me Pretty Living
Dragonfruit Margarita
Makes 1
2oz Silver Tequila
¼ Dragon Fruit, skin removed and cubed
½ oz. lime juice
½ oz-1oz agave nectar (more or less to sweeten)
2 drops rose water
sea salt for the rim- optional
Directions:
1. Rim a margarita glass or tumbler with lime juice and sea salt. (optional)
2. In a cocktail shaker add dragon fruit cubes, lime juice, and agave nectar. Muddle into a pulp.
3. Fill shaker with ice and add in tequila and rose water. Shake vigorously until ice is broken down and margarita is well chilled. (Alternately you can blend the entire drink if you prefer a blended margarita.)
4. Pour contents into prepared glass and garnish with a slice of dragon fruit. Enjoy.
Note: Sadly that pretty pink dragonfruit skin is not edible so make sure to remove it before eating.
From: http://www.freutcake.com/