Are you wondering what clean eating is? Would you be surprised to hear that there really aren't any health goals you can achieve without it? You just cannot get healthy without eating healthy. You can exercise the most of your time, but the food is the most important thing for a good health. If you eat whole, healthy and fresh foods, your body, skin and soul will glow with health that gives you endless energy. Check out our list of TOP 10 clean eating recipes! 
Cauliflower Tabbouleh Tabouli Salad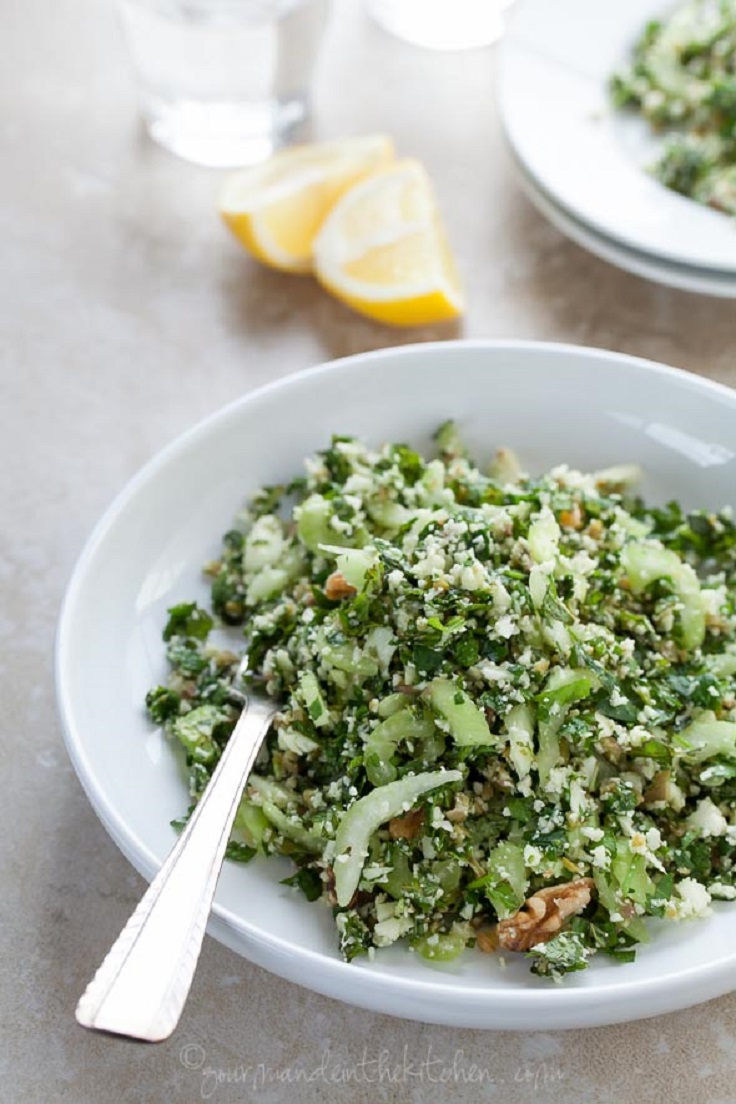 This meal comes originally from the Middle East. It's not fancy or flashy but it comes together in no time at all, and conveniently keeps its crunch for days in the fridge. It contains chopped cauliflower for an entirely raw, grain-free and vegetable filled version, and ousted the not quite yet in season tomatoes for some thinly sliced celery and tangy green olives instead.
Cilantro Lime Cucumber Salad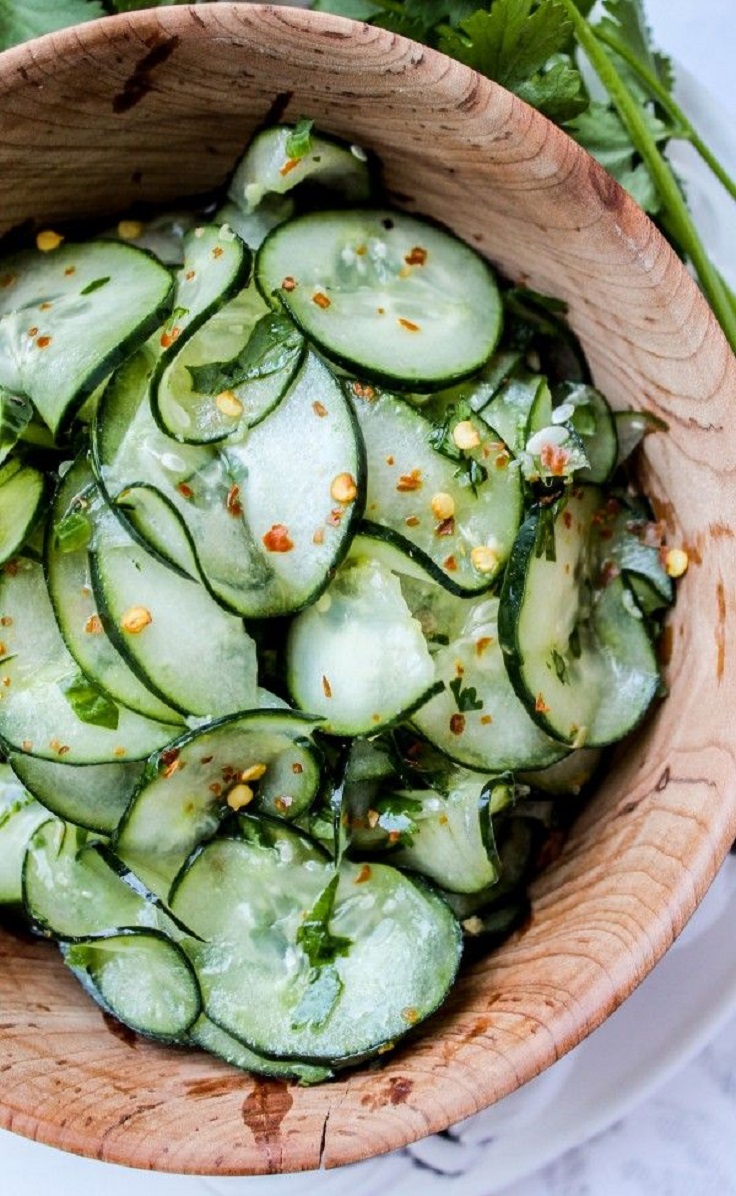 This cucumber salad is light, just as you would expect anything with cucumbers to be. You can serve it immediately after you make it, or let it marinate in the fridge for a few hours. The flavors will be a little stronger if you let it sit.
Quinoa Kale Tomato Corn Salad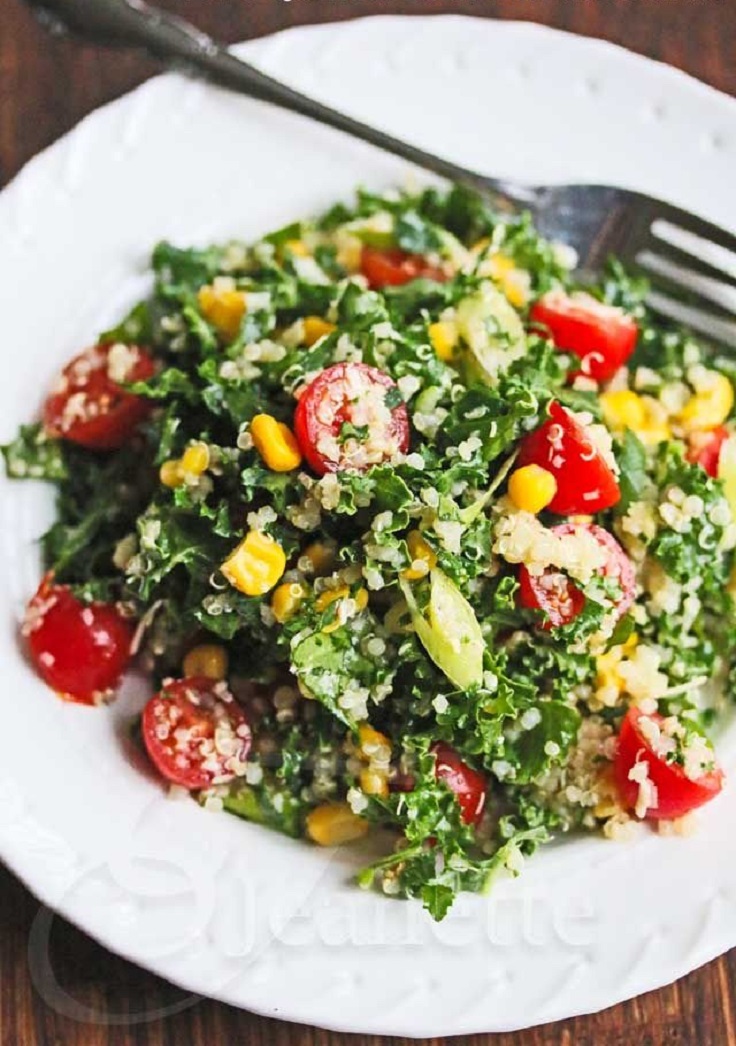 via jeanetteshealthyliving.com
This Quinoa Kale Tomato Corn Salad is clean eating and it's very good! It is packed with a lot of nutrients. There's nothing fancy about this salad – it's just made with really fresh ingredients, lemon juice and good olive oil. Adding some cheese is totally optional.
Roasted Shrimp and Green Beans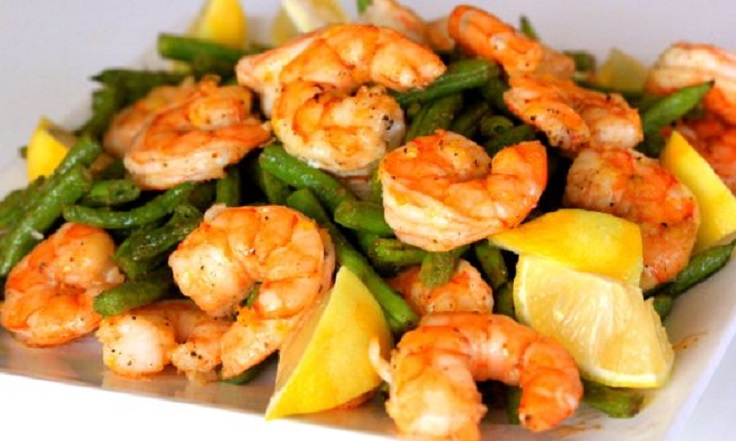 The shrimps can be prepared on different ways. You can add a few dried seasonings with the green beans and the shrimp, and toss them all in the oven for a quick roast. This recipe you can serve over some quinoa or brown rice and you've got your self a super-quick, super-easy, clean and delicious meal.
Cauliflower Soup with Garlic Scapes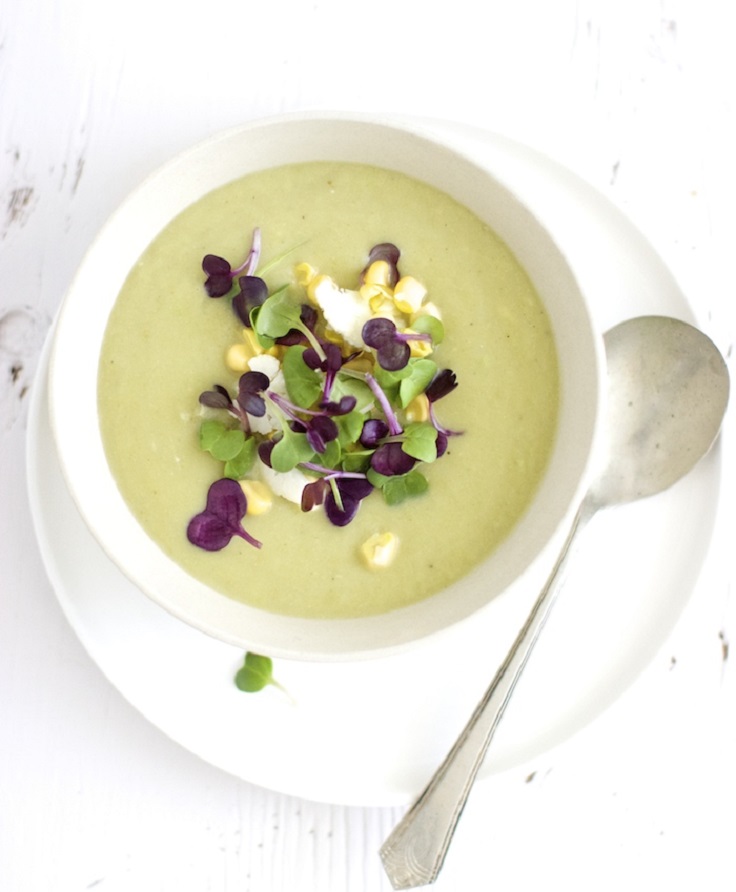 via farmonplate.com
There is a time and a place for a big warm pot of cauliflower soup complete with garlic scapes. The garlic is a great idea in the flu season, because it can ward off colds and flu. You can make your own soup, it's homemade, delicate, light, full of mouth-loving flavor and it is a clean eating meal.
Vegetable Tian

via budgetbytes.com
Everyone enjoys vegetables and their natural subtle flavors. For making this meal, you need to slice thin vegetables, season them only with little salt, pepper, and thyme, then you will topped them with small amount of flavorful cheese. Roasting the vegetables magnifies their flavor and gives them just a hint of sweetness.
Purple Cabbage Slaw with Hung Curd Dressing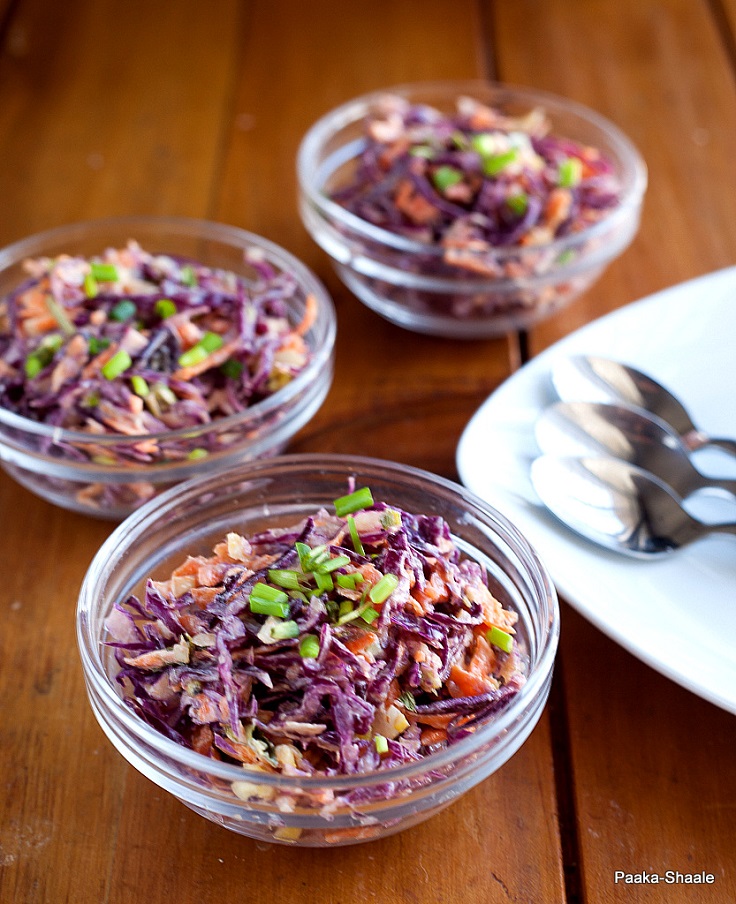 via paaka-shaale.com
While green cabbage is the most commonly eaten variety of cabbage, we highly recommend trying red cabbagebecause of its nutritional benefits and its robust hearty flavor. The antioxidants in the purple cabbage are easier for your body to absorb from a cooked state. For the best benefit, eat a mixture of raw and cooked purple cabbage.
Blackberry Arugula Salad with Citrus Vinaigrette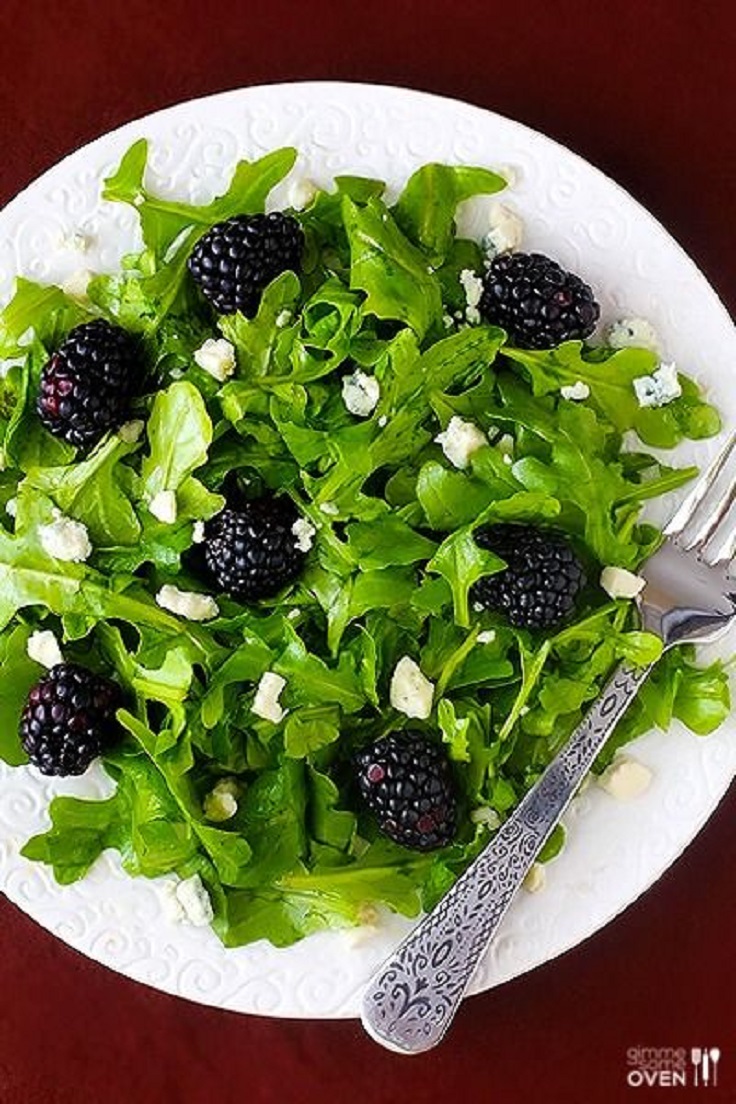 This beautiful, simple salad is perfect even it seems "poor" with ingredients. Just baby arugula, fresh blackberries, and gorgonzola (or any sort of cheese) topped with a fresh, light, citrusy vinaigrette. But the taste is amazing and this meal is part of the clean eating recipes.
Taco Lettuce Wrap

This super tasty, fast and clean eating recipe will amaze you. If you are lover of the tacos then do not hesitate to try out this one, that will give you a feeling of a full stomach and in the same time make you feel full with energy and without heavy foods.
Avocado Potato Salad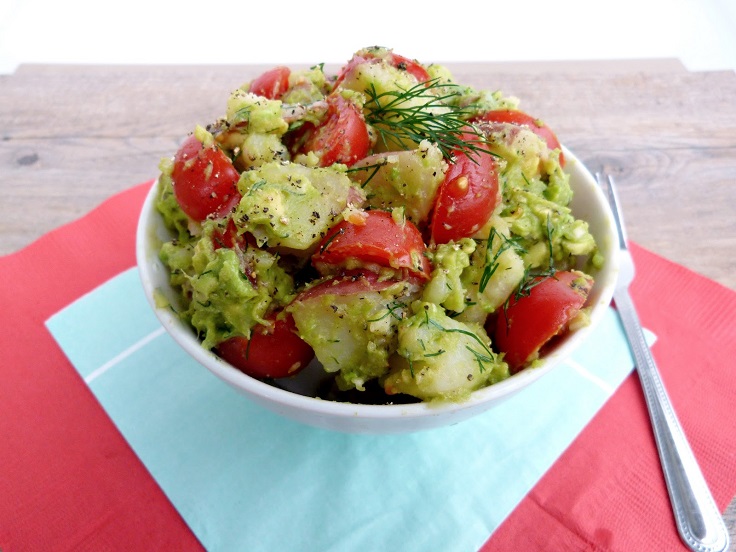 One cup of fresh avocado added to a salad of romaine lettuce, spinach, carrots or potatoes is increasing the absorption of carotenoids from this salad. And what about the potatoes? Whether mashed, baked or roasted, people often consider potatoes as comfort food. It is an important food staple and the number one vegetable crop in the world.