Bruschetta is one of those things I always order at a restaurant and wonder why I am not making it at home. It looks so easy and tastes so good that instead of spending money at a restaurant I need to be making it at home….So I did. This Bruschetta Recipe is seriously so dang easy!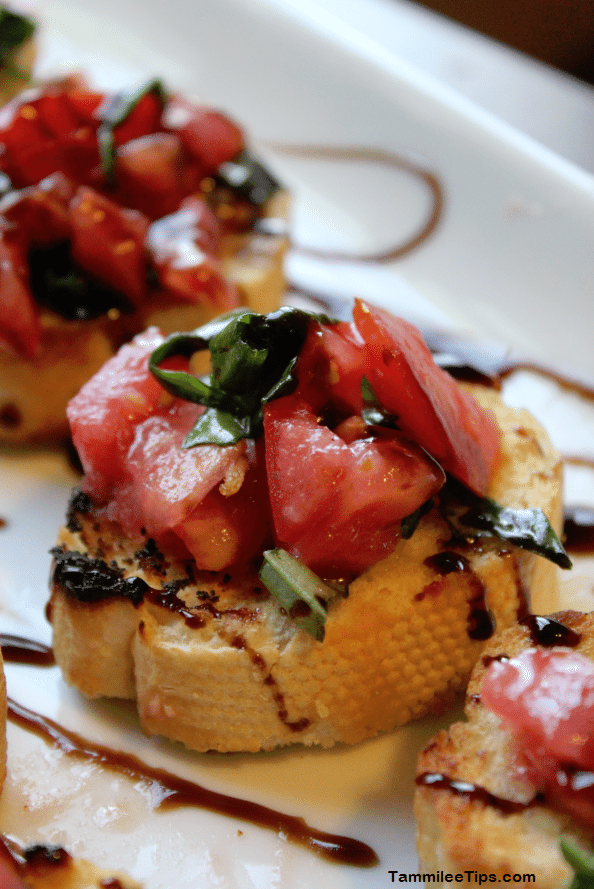 After making this Bruschetta Recipe I am pretty sure I will not be ordering Bruschetta at a restaurant any time soon. This recipe is seriously so easy and so fast and tastes so good that I can't believe I have been paying for it at restaurants.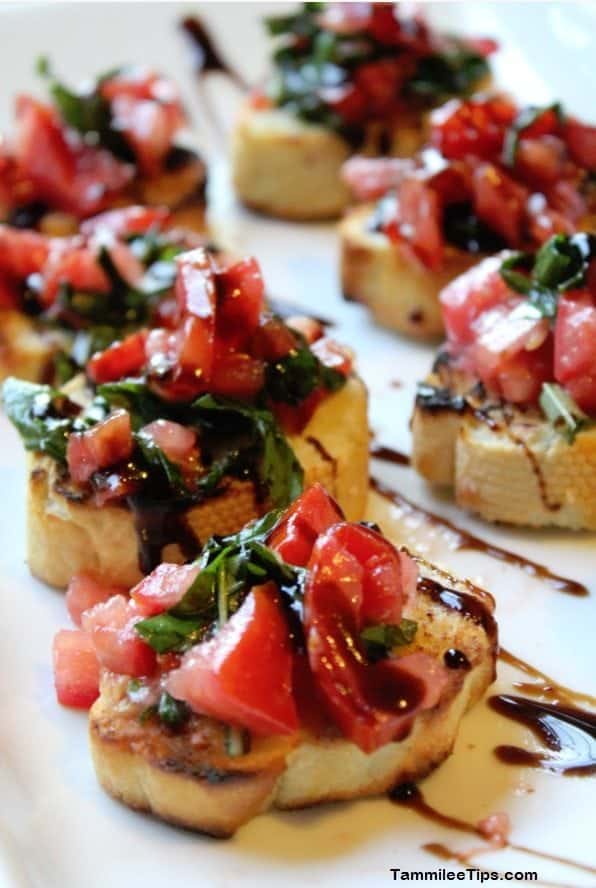 Super Easy Bruschetta Recipe
Ingredients
5-7 Fresh Basil Leaves
2 Roma Tomatoes
Baguette
Olive oil
Balasmic Glaze
Directions
1. Chop the basil into strips, I like to roll it up and use kitchen scissors to cut it
2. Cut the Roma Tomato into small pieces
3. Slice the baguette into 1/2 inch slices and drizzle with olive oil
4. Place the baguette slices on a hot griddle or the barbecue and heat the slices for a couple of minutes on each side until you can see light brown lines across the bread
5. Combine the basil and tomatoes in a bowl, toss with a bit of olive oil
6. Spread tomatoes and basil on top of the baguette slices
7. Drizzle with Balsamic Glaze
Take a second and admire your handiwork! Woohoo! You just created a gorgeous dish and now you get to enjoy it.
Image and content: tammileetips