Need a quick breakfast/snack on the go?  Make these (secretly) Healthy Nutella Fudge Protein Bars!  They're no-bake, easy to make, and super fudgy and sweet.  You'd never know they're sugar free, low fat, whole grain, gluten free and vegan!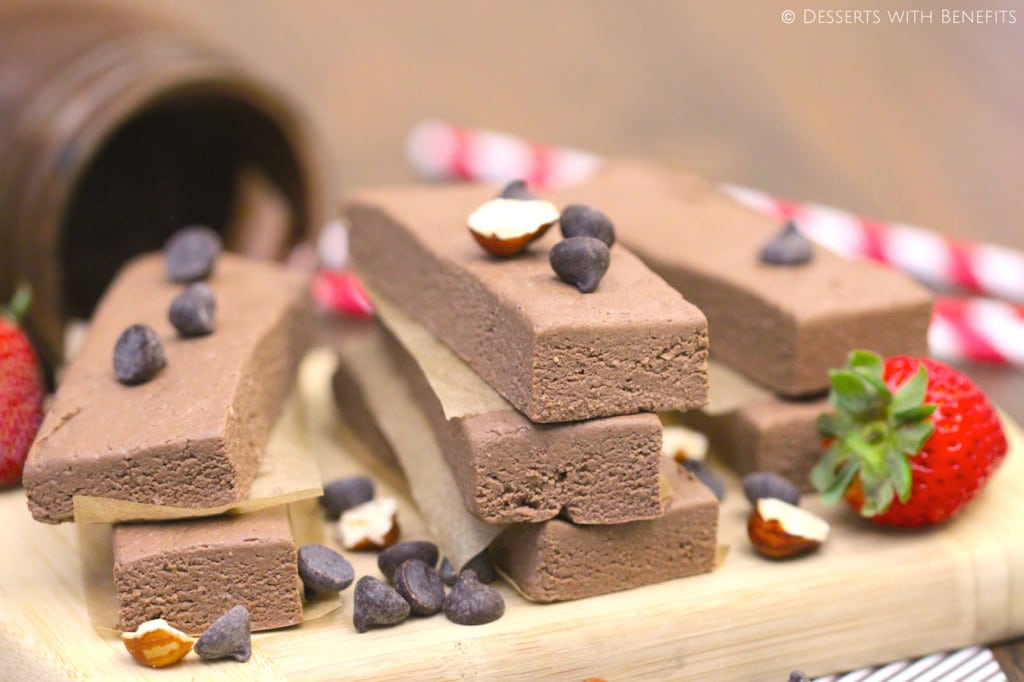 My Healthy Homemade Nutella makes these super decadent protein bars as guilt-free as possible so you can feel good about eating them.  You can have all the taste of storebought Nutella but without all the nasty ingredients.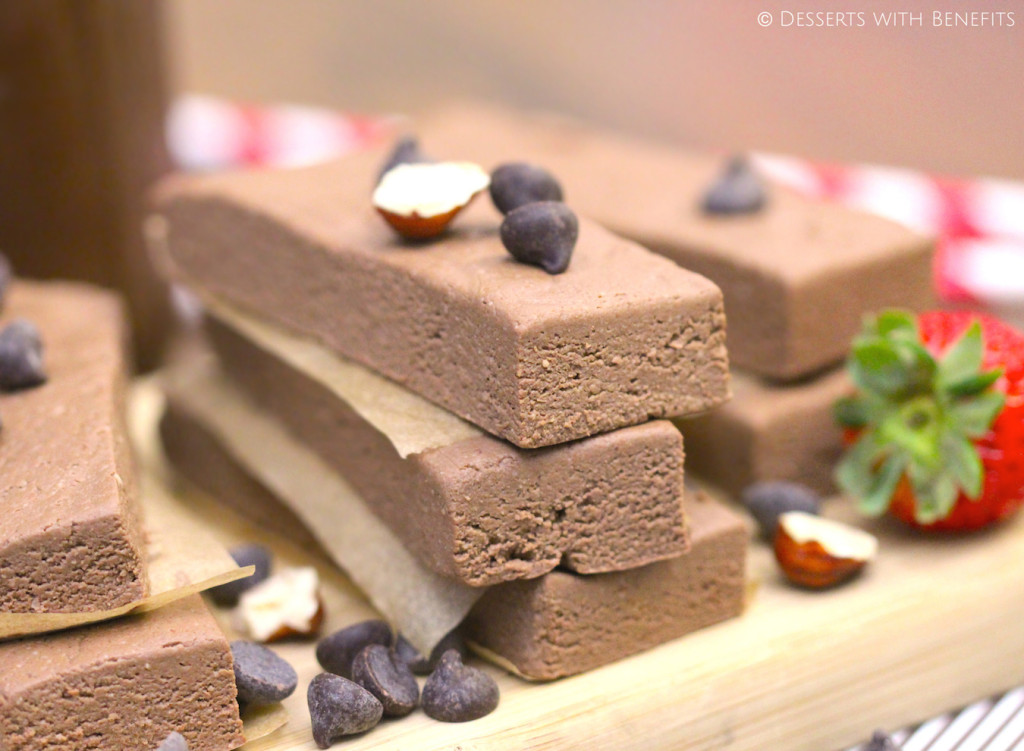 These are for serious chocolate lovers only!
Healthy Nutella Fudge Protein Bars (sugar free, gluten free, dairy free and vegan!)
The healthiest protein bars in the world — sugar free, low fat and all natural… no corn syrup or trans fats whatsoever. And the best part? They taste like candy bars!
Ingredients
130g (1/2 cup) Healthy Homemade Nutella
1 cup + 2 tbs Unsweetened Vanilla Almond Milk (or milk of choice)
1 tsp Vanilla-Flavored Stevia Extract
1/8 tsp Pink Himalayan Salt
189g (9 scoops) Chocolate Brown Rice Protein Powder (I used SunWarrior – do not use whey!)
60g (1/2 cup) Oat Flour (can increase this to 2/3 for a firmer bar)
Instructions
Line an 8″ brownie pan with parchment paper both ways.
In a stand mixer bowl with beater attachment, add the nutella, milk, stevia and salt. Mix on low.
In a small bowl, stir together the protein powder and oat flour. Slowly add the dry ingredients to the mixing stand mixer. Mix until mixture is even (it should look like cookie dough). Scrape down the sides of the bowl if necessary.
Dump the mixture into the prepared pan and press/flatten. Cover and refrigerate overnight.
Slice the next day and serve! Store covered in the fridge.
Notes
When I wanted to bring these protein bars with me to class I put them in a sandwich bag and froze them for a couple hours before leaving. This way they held their shape and didn't get smushed in my purse!
This recipe is: no bake, gluten free, vegan, sugar free, low fat, high fiber and high protein!
Read more: http://dessertswithbenefits.com/