my favorite things to post are easy and delicious recipes. this one is easy, delicious AND healthy. its so flavorful that you'll really have to wonder how it could be soo good for you.  Whole30 Grilled Salmon with Avocado Salsa might just be my favorite recipe on my entire site.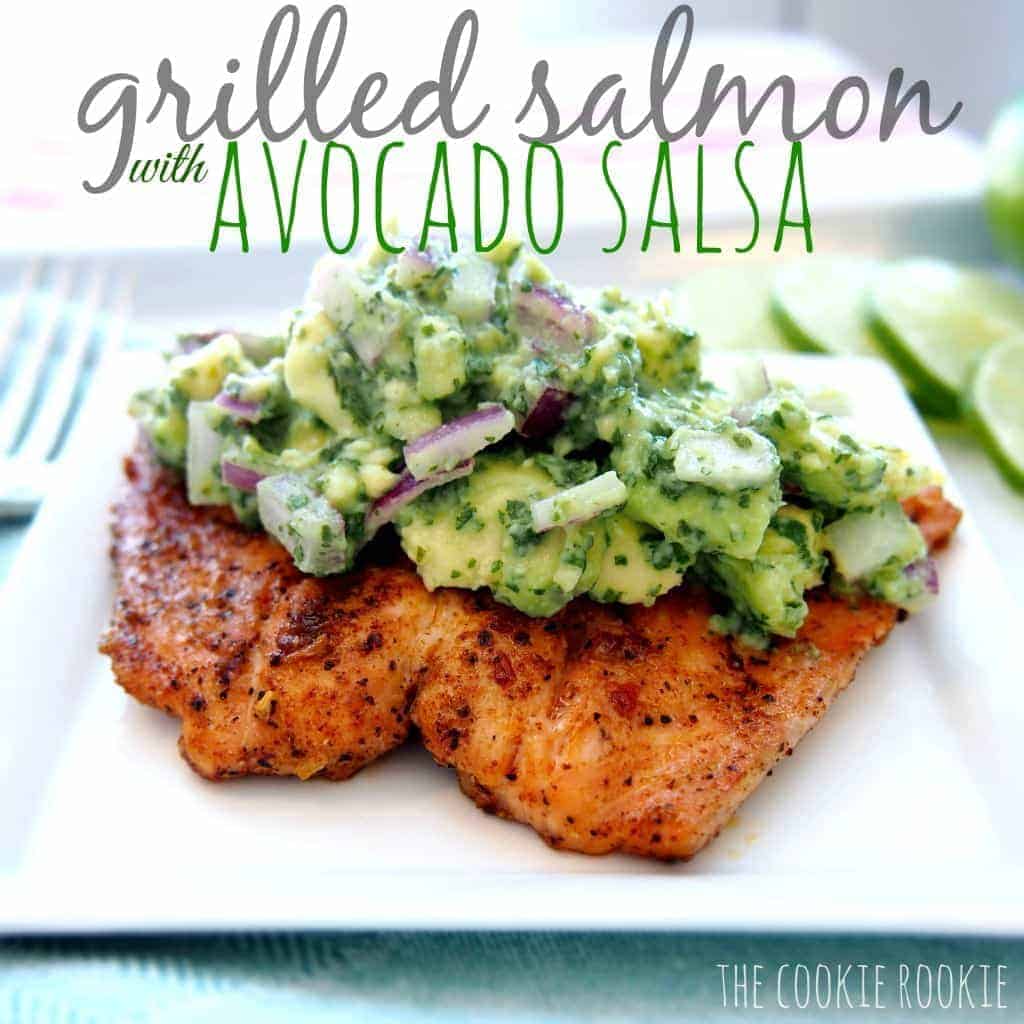 my friend Bre mentioned on Instagram that she would like me to find a Whole30 approved recipe to post.  she is currently participating in and leading a Whole 30 group for January. after doing some research, i found out that Whole30 is a program of stripping certain foods like sugar, grains, dairy, and legumes from your diet completely for 30 days.  i have heard a lot of people mentioning this lifestyle change lately. you can find out more by clicking HERE.  i'm not currently participating in the program (could you tell from the apple pie cupcakes i posted last weekend?), but i'm always looking for healthy and delicious recipes.  when recipes taste like this one, it is easy to live a healthy lifestyle.  its all about flavor.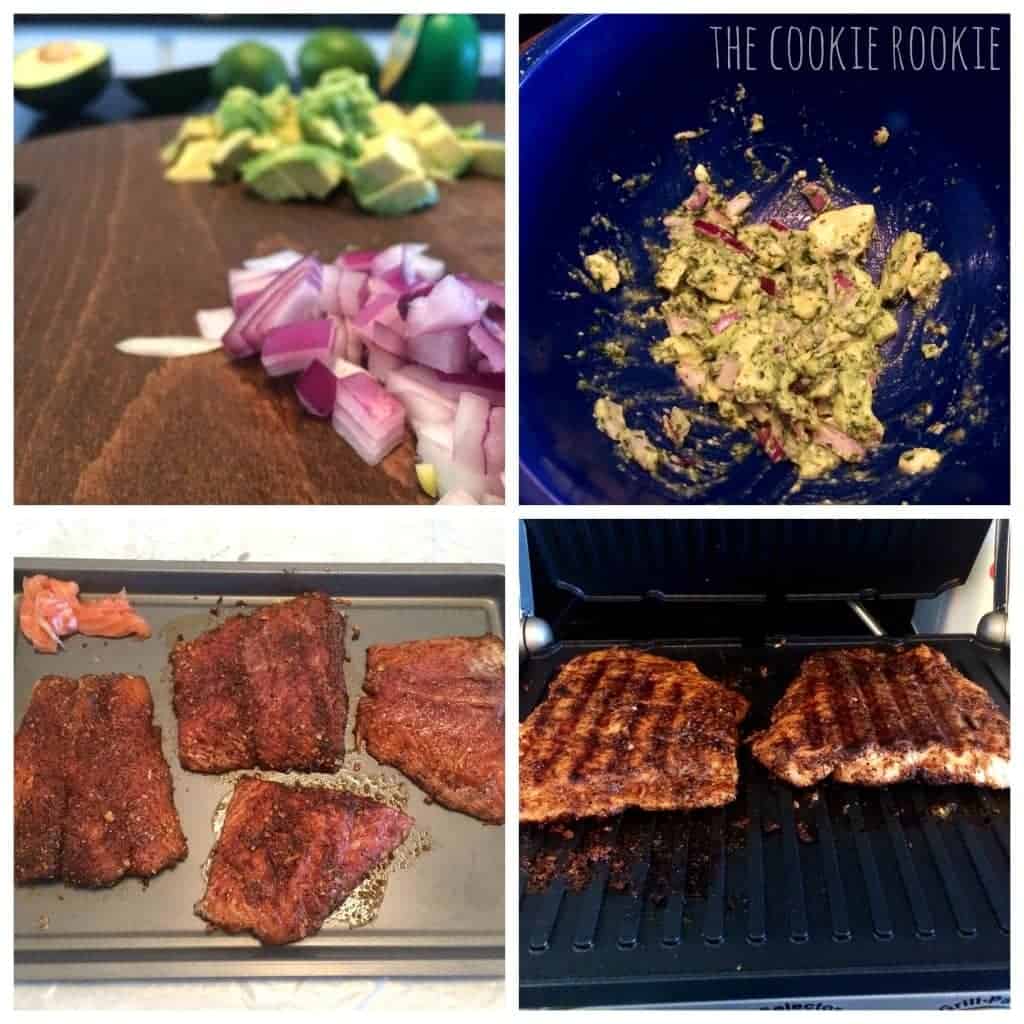 the other thing that's easy to love about this recipe is how simple and quick it is to prepare. we grilled the salmon on our panini grill (its currently 20 degrees in saint louis…so we weren't about to grill outside).  simple and quick.  the salmon gets a rub of some delicious spices, and the avocado salsa is quick and sooo flavorful.  fresh and delicious.  we even grilled up a little salmon for mr. dill, you can see it in the upper corner of the picture.  he was more than thrilled.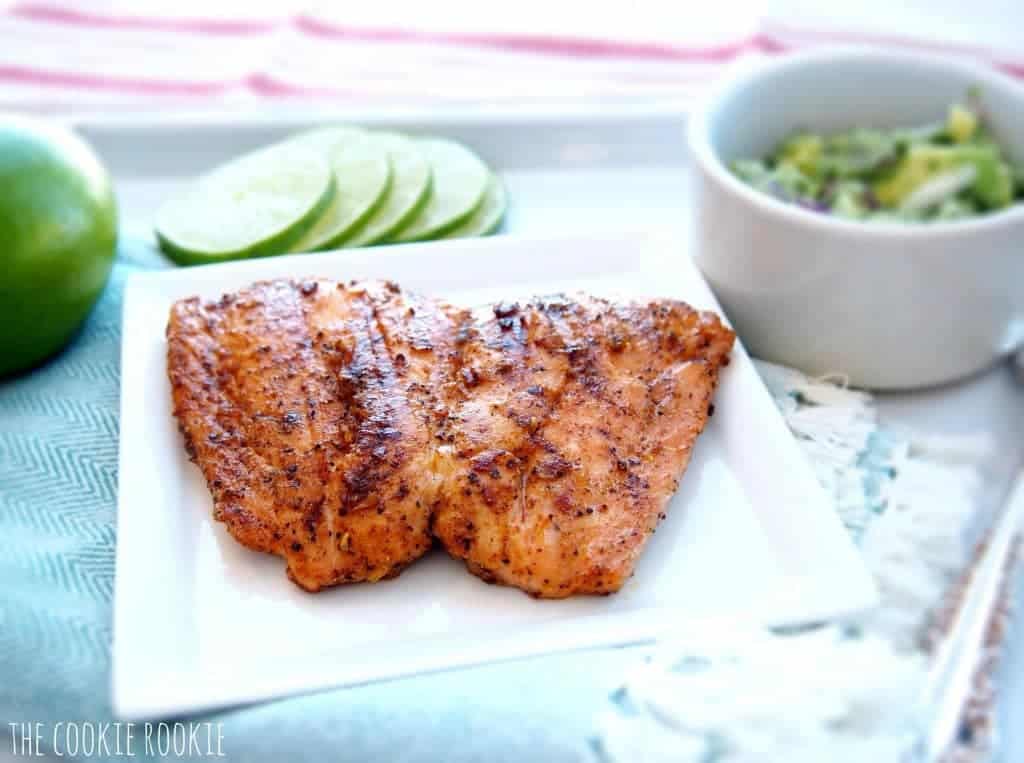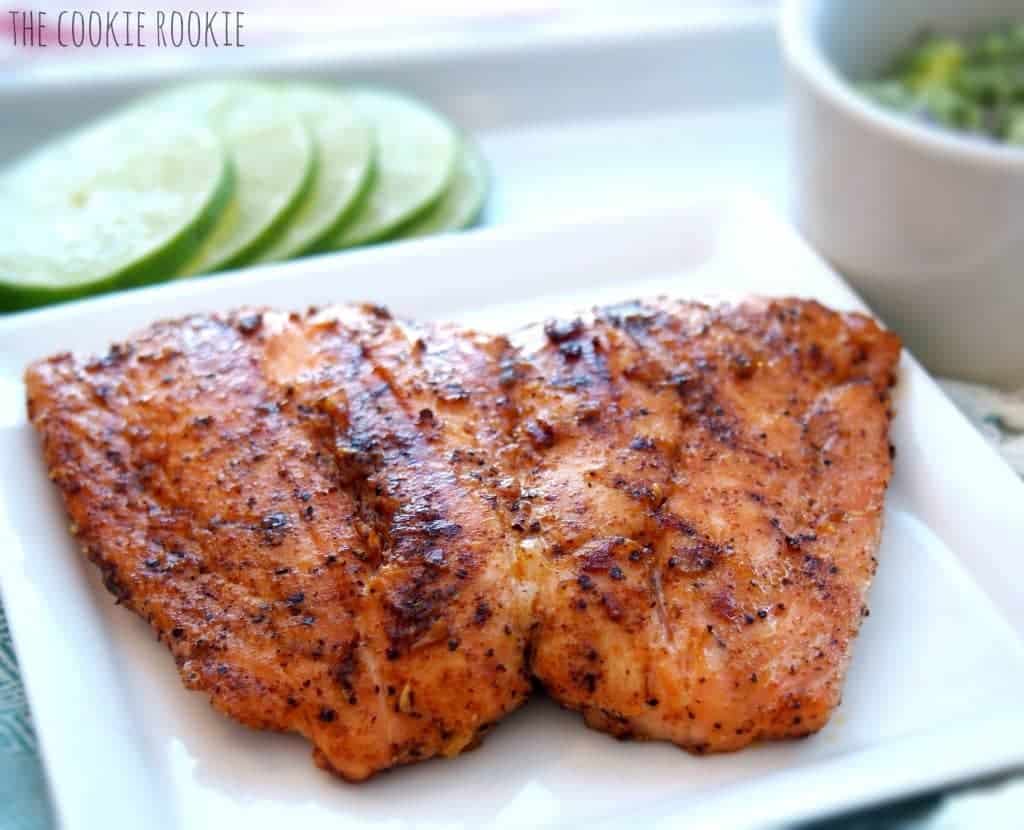 hello, gorgeous.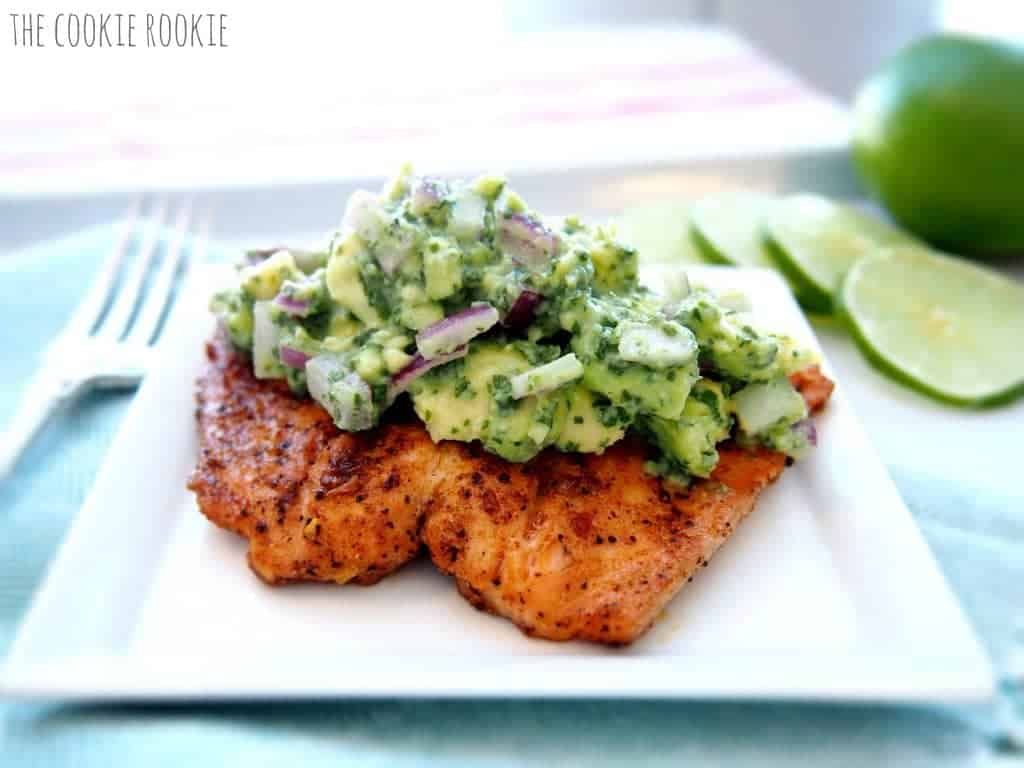 i found this recipe when searching for Whole30 approved meals.  i changed a couple things, like leaving out the peppers.  i'm not huge on super spicy things, but i'm sure it would taste amazing.  you can see the original recipe HERE.  she has a beautiful website with so many creative recipes.  she also has some delicious side dish ideas.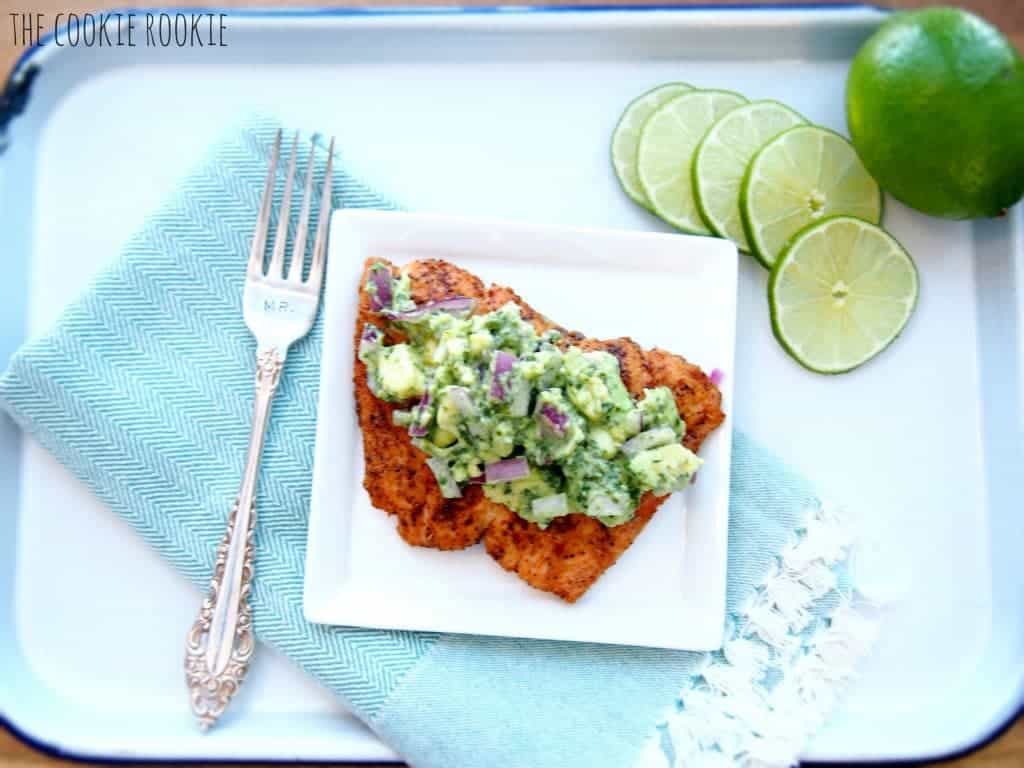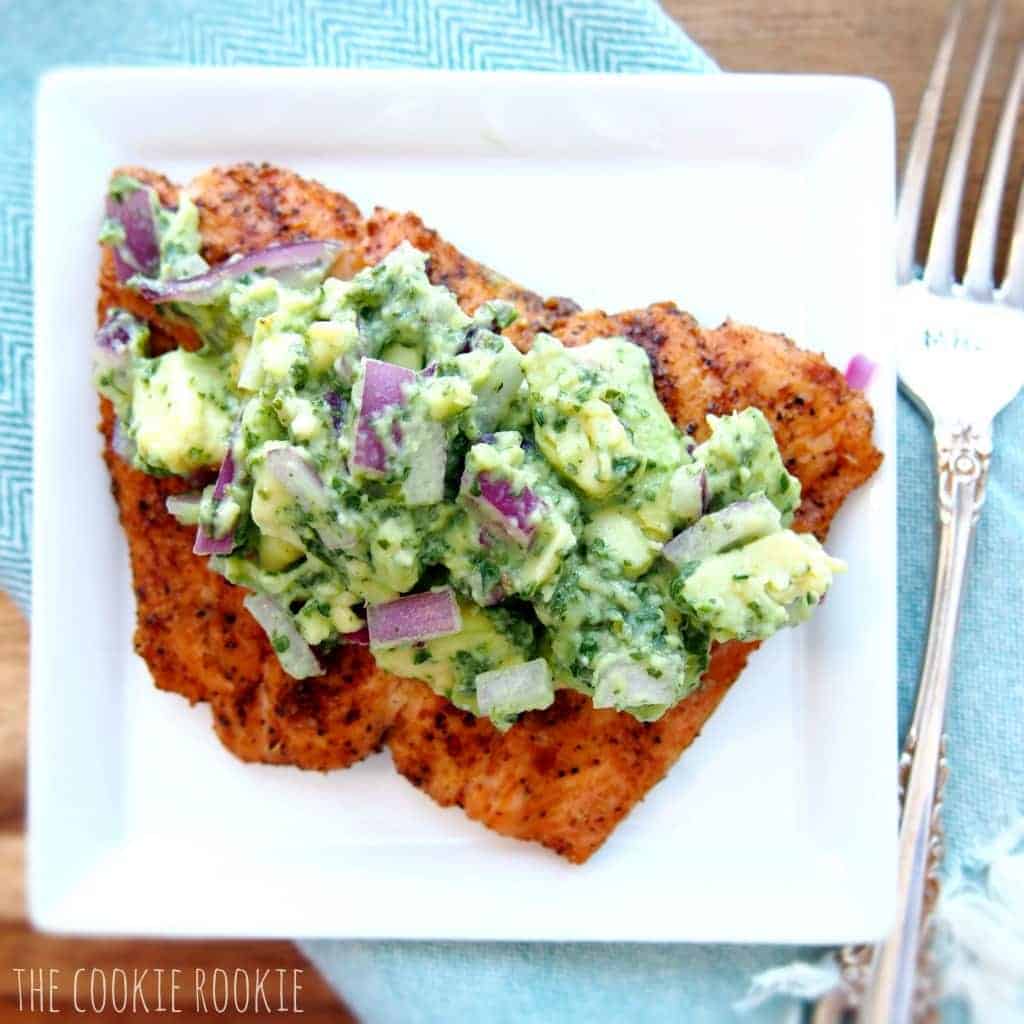 my mouth is watering while i'm editing these pictures.  the flavor is incredible.  you have to try this!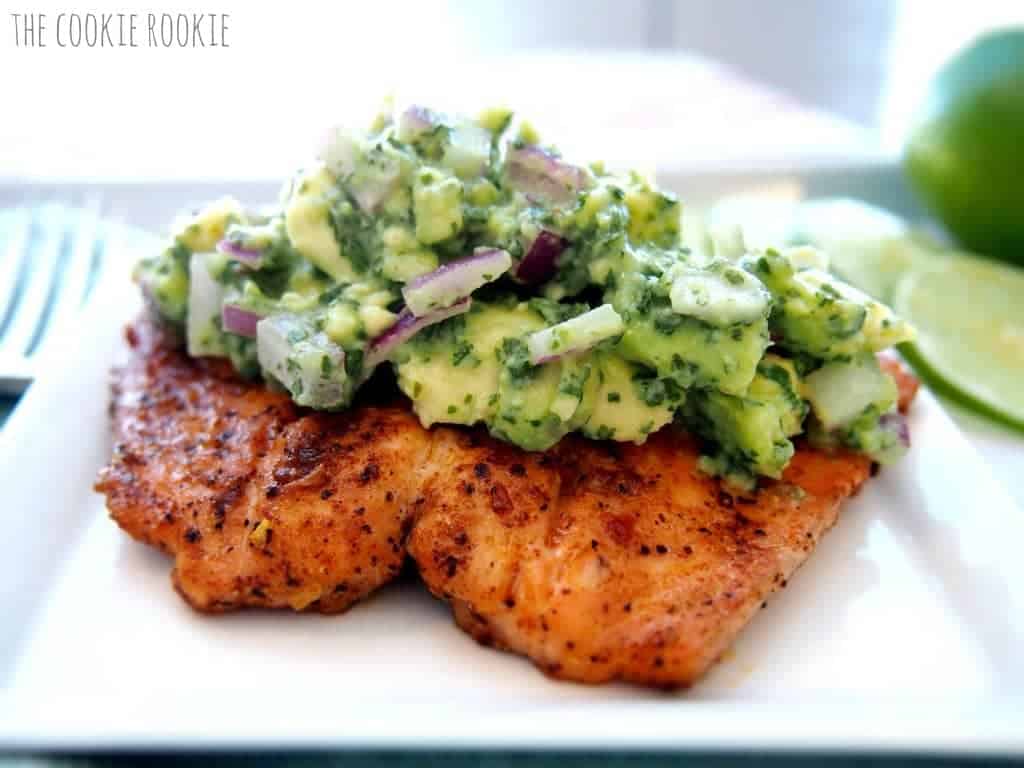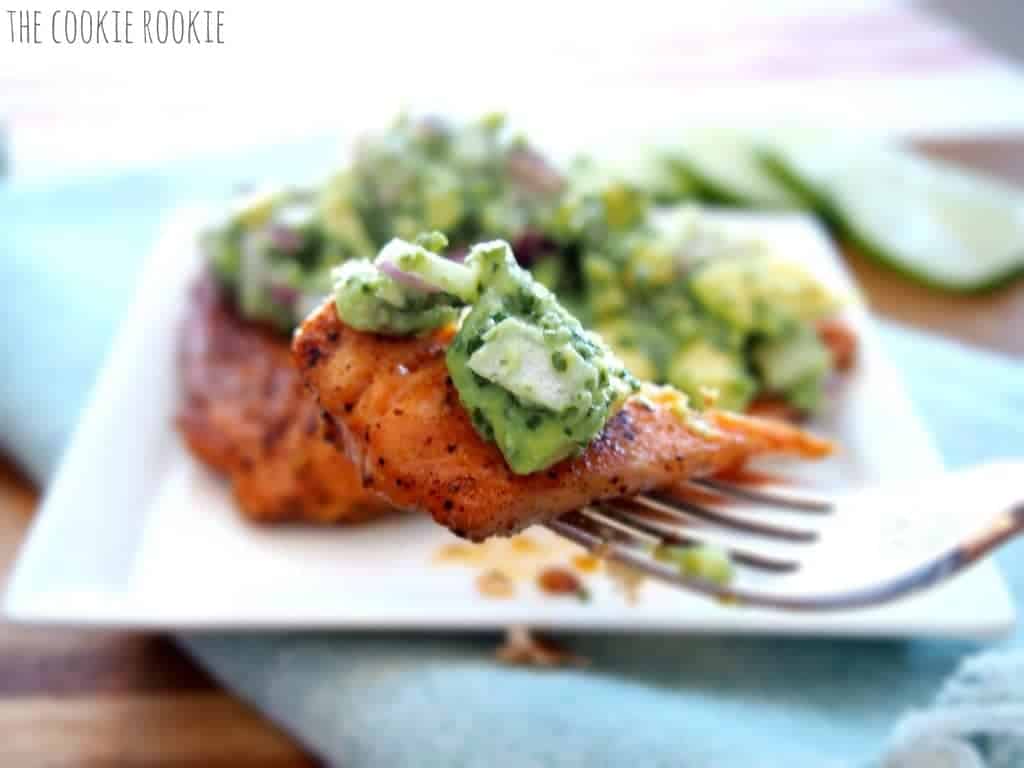 if you have more questions about Whole30, i'm sure my friend Bre would love to talk to you.  you can email me and i'll forward her your questions.
enjoy!!!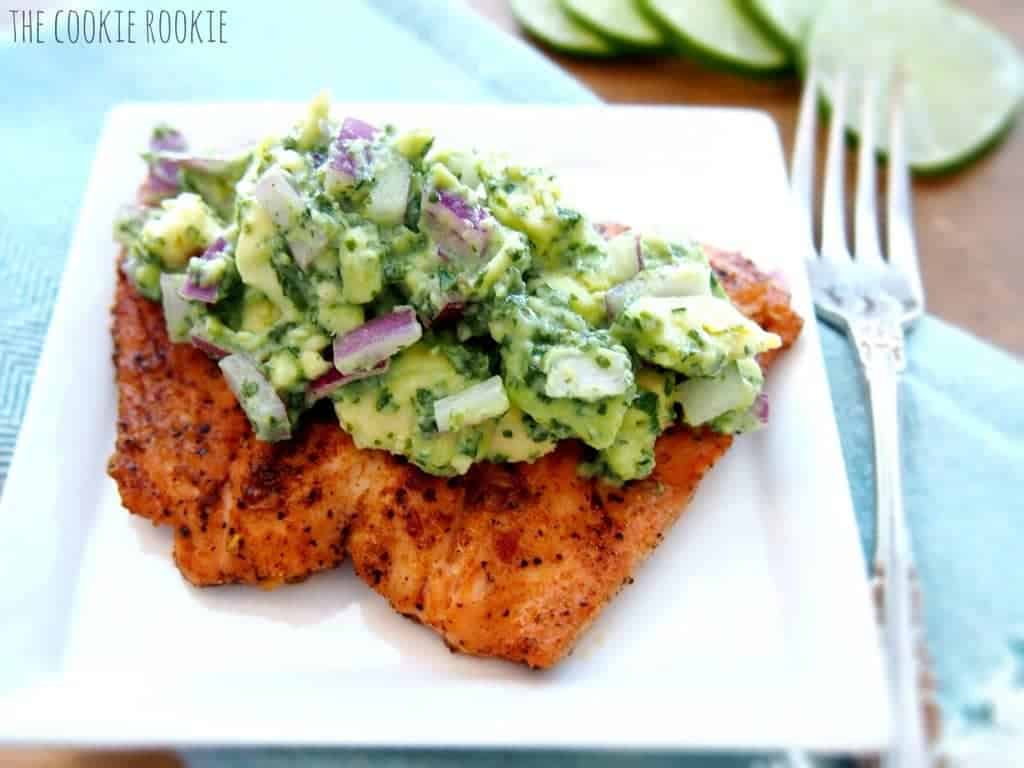 GRILLED SALMON WITH AVOCADO SALSA
Whole30 approved grilled salmon with avocado salsa
Author: the cookie rookie
Recipe type: main course
INGREDIENTS
2 lbs salmon, cut into 4 pieces
1 tbs olive oil (I used light extra virgin olive oil)
1 tsp salt
1 tsp ground cumin
1 tsp paprika powder
1 tsp onion powder
½ tsp ancho chili powder
1 tsp black pepper

for the Avocado salsa:

1 avocado, sliced
½ small red onion, sliced
Juice from 2 limes
1-2 tbs finely chopped cilantro (depending on how big of a cilantro lover you are)
Salt to taste
INSTRUCTIONS
Mix the salt, chili powder, cumin, paprika, onion and black pepper together, rub the salmon fillets with olive oil and this seasoning mix
refrigerate for at least 30 minutes.
Pre-heat the grill.
Combine the avocado, onion, cilantro, lime juice, and salt in a bowl and mix well, chill until ready to use.
Grill the salmon to desired doneness. (I grilled for about 5 minutes)
Top with avocado salsa and enjoy!
Source : thecookierookie