Enjoy a Low-Carb and Keto-Friendly Snack with These Cheesy Cauliflower Breadsticks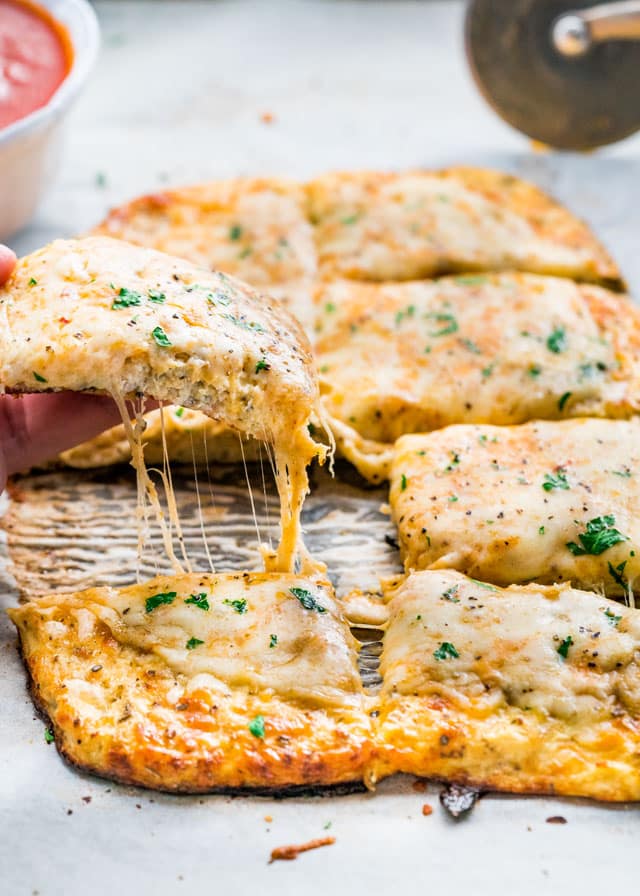 Are you looking for a delicious and easy-to-make snack that fits your keto diet plan? Look no further than these cheesy cauliflower breadsticks! With their tasty blend of cauliflower, cheese, and flavorful herbs and spices, these breadsticks are a perfect low-carb option that will satisfy your cravings.
The keto diet has become increasingly popular in recent years due to its many health benefits, including weight loss and improved blood sugar levels. One of the key principles of the keto diet is to consume fewer carbohydrates and more healthy fats. This is where these cheesy cauliflower breadsticks come in – they're made with low-carb cauliflower as a base, and they're loaded with healthy fats from the cheese and butter.
Recipe:
Ingredients:
1 head of cauliflower
2 eggs
2 cups shredded mozzarella cheese
1/2 cup grated parmesan cheese
1/2 teaspoon garlic powder
1/2 teaspoon dried oregano
1/2 teaspoon dried basil
Salt and pepper, to taste
Butter, for greasing the baking sheet
Instructions:
Preheat your oven to 425°F.
Cut the cauliflower into small florets and steam until tender. Then, transfer the cauliflower to a food processor and blend until smooth.
In a large mixing bowl, whisk the eggs together.
Add the cauliflower puree, mozzarella cheese, parmesan cheese, garlic powder, oregano, basil, salt, and pepper to the bowl. Mix everything together until well combined.
Grease a baking sheet with butter and spread the mixture into a rectangular shape, about 1/2 inch thick.
Bake in the preheated oven for 25-30 minutes, or until golden brown and firm to the touch.
Let the breadsticks cool for a few minutes before slicing them into sticks.
If you're on the keto diet or looking for a low-carb snack that's easy to make, these cheesy cauliflower breadsticks are the perfect option. With their delicious flavor and satisfying texture, they're sure to become a new favorite in your snack rotation. So why not give them a try and see for yourself how delicious and easy-to-make they really are?