You know that scene in the movie Practical Magic where Sandra Bullock and Nicole Kidman dance around the kitchen drinking margaritas with their aunts?  "She put de lime in de coconut, she drank dem bot up".  It's impossible to make this drink and not have that song going through your head (especially now that I have mentioned it).  If only I had hair to my hips, looked great in braided pigtails and had magical powers.  Scratch that – if only I looked like as good dancing in my jammies as Nicole and Sandra do.  Drink enough of these and magically I'm sure I will (at least in my coconut margarita mind).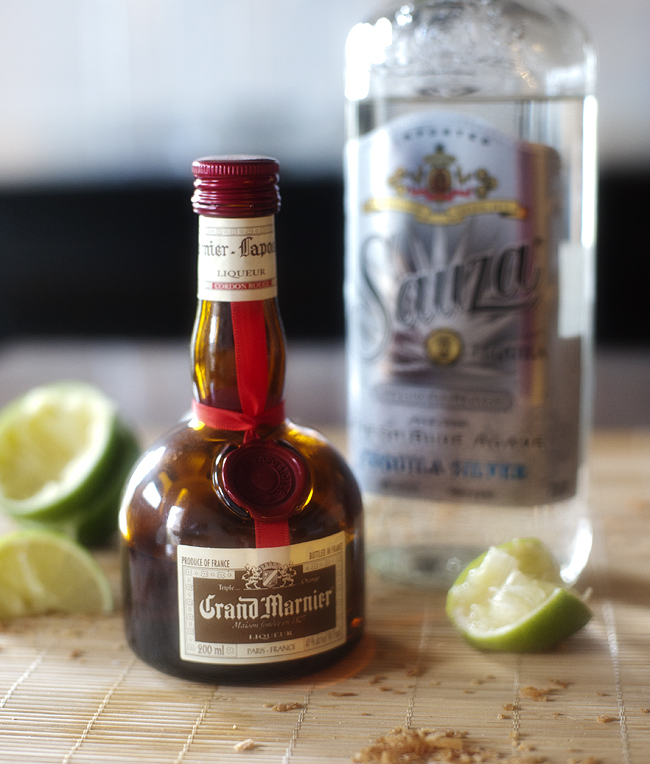 Yes I put the very fancy Grand Marnier with the ever not so fancy Sauza tequila.  And I am not going to lie and tell you that Sauza is just as good as Patron (I do have taste buds after all).  But when you're feeling thrifty like I was Sauza will do.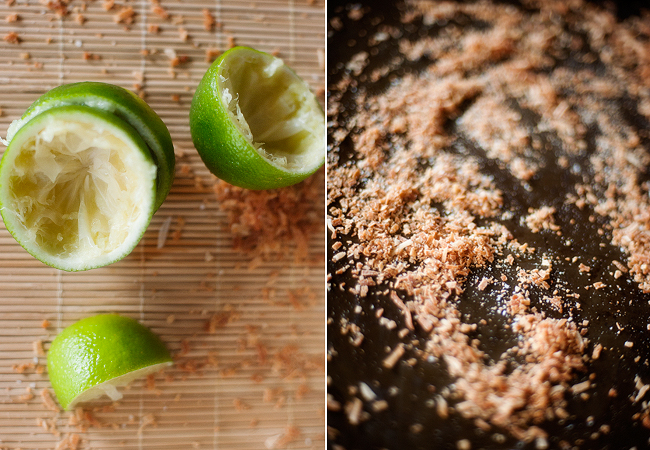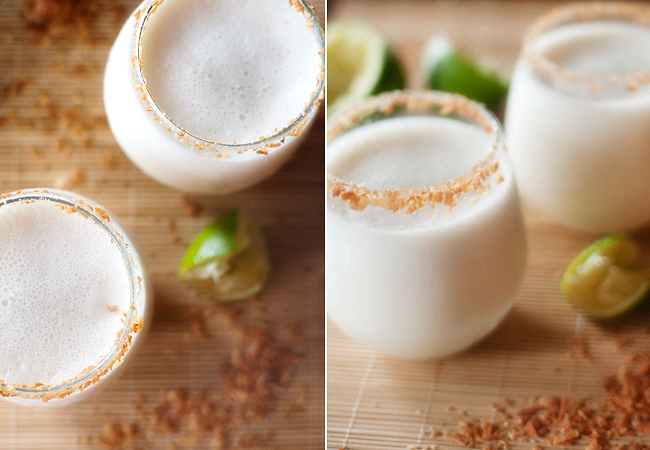 Ingredients
1 cup sweetened shredded coconut
1/2 teaspoon salt
1/2 cup freshly squeezed lime juice, plus 2 tablespoons for glasses (about 5 limes)
1/2 cup sweetened condensed milk plus 1/2 teaspoon of coconut extract (or 1/2 cup Coco Lopez or cream of coconut)
1/2 cup plus 2 tablespoons tequila
1/4 cup Cointreau or other orange liqueur
2 cups of ice
Directions
Preheat oven to 350 degrees. On a rimmed baking sheet, toss coconut with the salt. Spread on sheet; toast in oven, stirring frequently, until golden brown, 8 to 10 minutes. Let cool, then crush with your hands until crumbly.
Pour 2 tablespoons lime juice into a shallow dish. Place coconut mixture in another dish. Dip rims of two cocktail glasses in lime juice, then in coconut mixture, coating well.
Combine remaining ingredients with 2 cups ice in a blender; puree until smooth. Divide evenly between prepared glasses, and serve immediately.
recipe adapted from Martha Stewart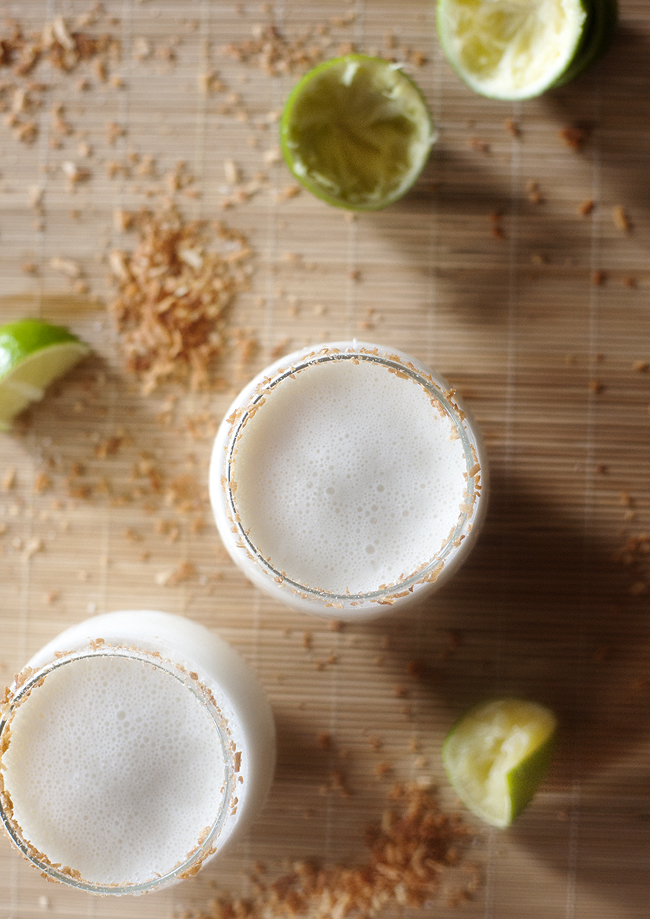 Oh how I wish I was on a boat, beach or deck overlooking the water somewhere enjoying this incredible cocktail.  Jammie dancing in my kitchen will have to do for now.
Source:http://prettyplainjanes.com/