This 3 ingredient pineapple whip recipe is just like the one you can get at the Disney theme parks. Fresh pineapple is blended with almond milk and a touch of honey for a delicious frozen treat.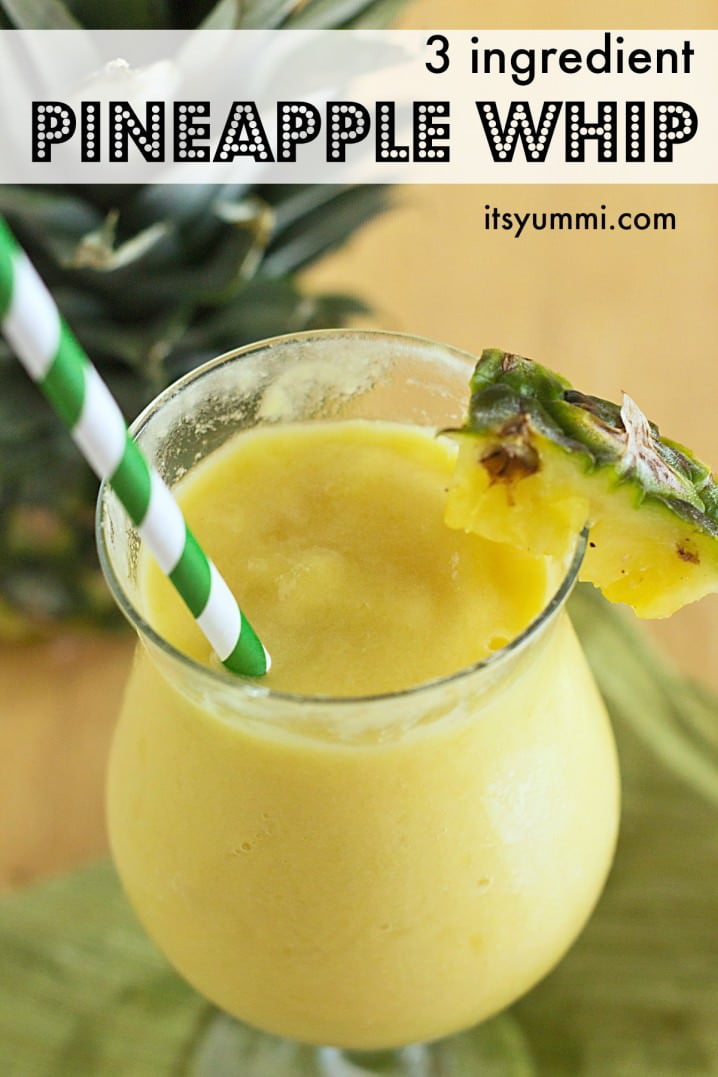 I haven't been to a Disney theme park in almost 20 years, but standing in line to buy a frosty, thick, frozen pineapple whip is a really vivid memory of mine.  The fresh pineapple was blended so smooth and thick that it was a toss up whether to try and drink it from a straw or dig into it with a spoon.  I've made several frozen drink recipes that I loved, like my orange creamsicle smoothie, but nothing quite tops the fresh taste of a pineapple whip!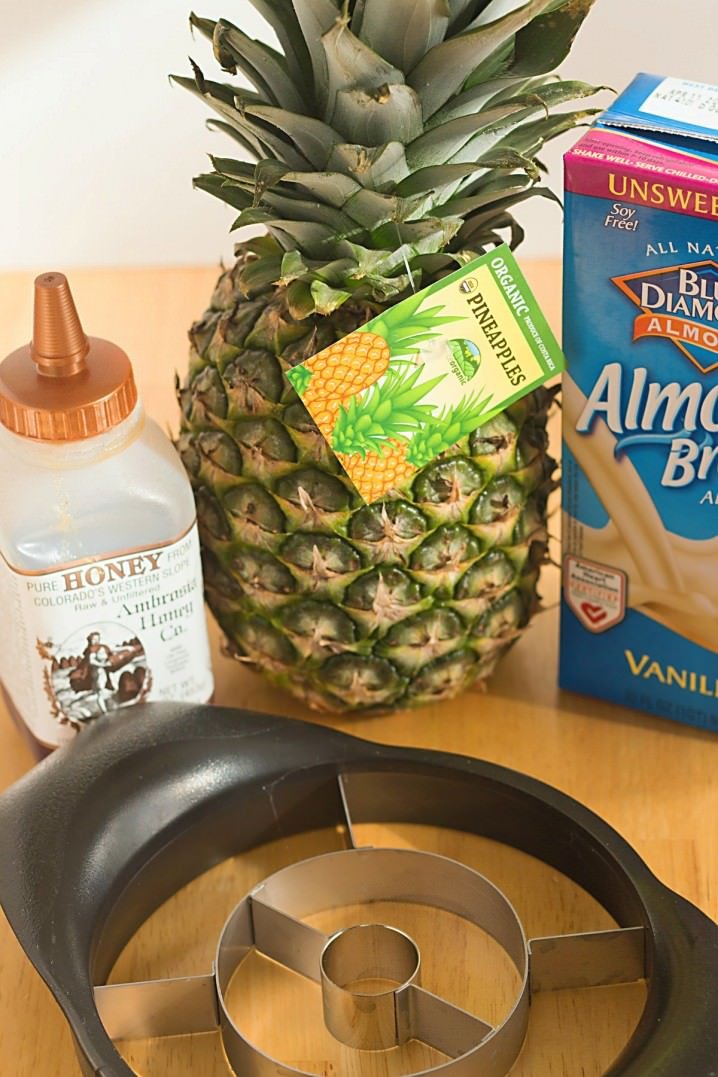 I get my fresh organic produce box from Brewer's Organics every Thursday. Because I fill out the list of what I want, I'm always able to plan what recipes I'll make with the contents every week. However, in yesterday's box, there was really special surprise waiting for me.  A perfectly ripe organic pineapple!  When I saw it, making this pineapple whip recipe was the very first thing that popped into my head.  Fortunately, I had some pineapple left over, so I think I'll be making this slow cooker BBQ pineapple chicken recipe that I found on Pinterest.  It looks SO easy and yummi.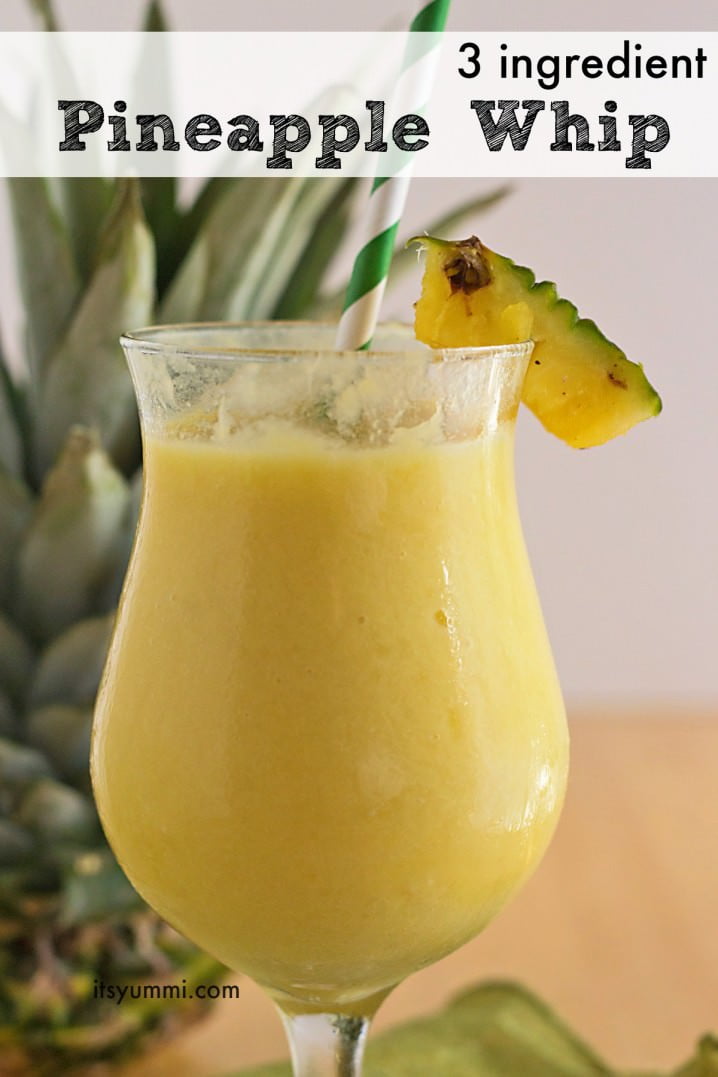 I used a touch of raw organic honey in this pineapple whip recipe. If you're trying to cut back on your sugar intake, feel free to leave it out. I kept the sugar low by using unsweetened vanilla almond milk , so the tablespoon of honey really didn't add loads of sugar anyway.
ARE YOU READY TO WHIP UP THIS PINEAPPLE WHIP RECIPE?
3 INGREDIENT PINEAPPLE WHIP RECIPE
Created By: Chef Becca Heflin
Recipe Category: Beverage
Cuisine: Frozen
Fresh pineapple is blended with a touch of honey and some unsweetened almond milk to give you a frosty, refreshing frozen summer treat
WHAT'S NEEDED
1 pound (2 cups) frozen pineapple chunks
8 ounces (1 liquid cup) unsweetened vanilla almond milk
1 tablespoon raw, organic honey (optional)
HOW TO MAKE IT
Place all ingredients into the bowl of a high speed blender. Mix on high speed until creamy and blended, about 2 minutes. Stop the blender and scrape down the sides of the bowl during blending, as needed.
If you like a thinner consistency, add 4 extra ounces of almond milk and you'll be able to drink this pineapple whip easily from a straw. Otherwise, use a spoon and dig in!
Images and content: itsyummi