If you're planning to ring in the New Year with a drink, watch out: Many popular cocktails contain more calories than a cheeseburger! To celebrate without adding to your weight, try one of these low-calorie cocktails.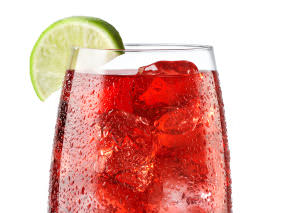 Cosmopolitan Lite: 75 calories, 0 g fat
The ladies on "Sex and the City" popularized this typically-220-calorie cocktail. Lighten it up by squeezing a wedge each of lime and orange into 1 oz of cranberry flavored vodka. Top with club soda and serve on the rocks.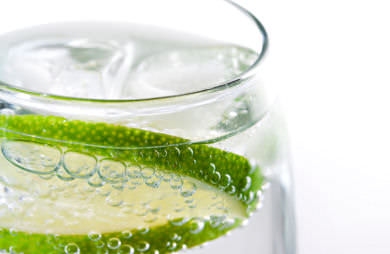 World's Easiest Cocktail: 75 calories, 0 g fat
And the easiest way to slim down your cocktail order? Ask for a flavored vodka or rum with club soda and a twist of lime on the rocks.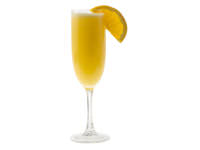 Morning Mimosa: 75 calories, 0 g fat
This classic of 1 oz. orange juice and 3 oz. champagne is the perfect drink for a New Year's brunch.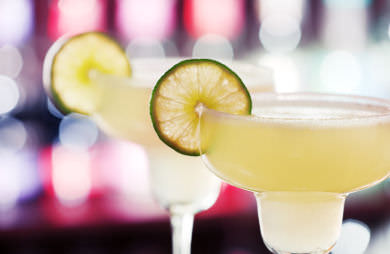 Mini Margarita: 80 calories, 0 g fat
Margaritas often come in glasses so big and are made from presweetened bases so sweet that they top 470 calories per cup. Make your own mini margarita: Squeeze a couple of lime and orange wedges into a glass. Add 1 oz of tequila and a splash of sweet and sour mix (optional). Either blend with ice cubes or serve on the rocks.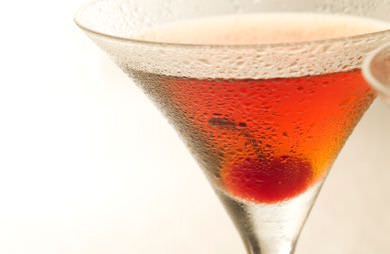 Poinsettia: 90 calories, 0 g fat
A holiday drink of 1/4 shot triple sec, a dash cranberry juice, and 3 oz champagne is light and cheery!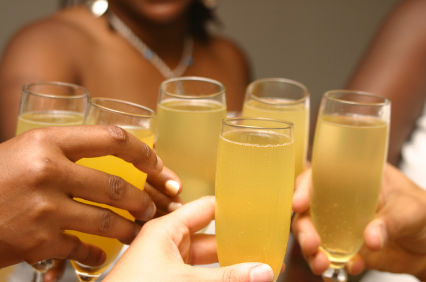 Basic Bellini: 105 calories, 0 g fat
This popular sparkling cocktail is easy to make: Blend 2 oz white-peach puree with 4 oz Prosecco to enjoy this low-cal Italian favorite!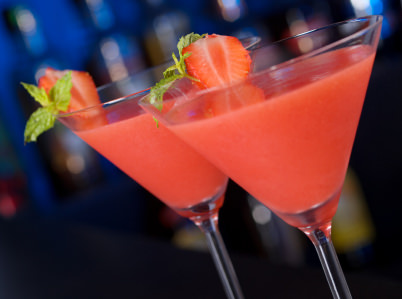 Real Strawberry Daiquiri: 135 calories, 0 g fat
Commercial versions of daiquiri mix contain very little fruit but are heavy on corn syrup and other sweeteners, weighing this "fruity" drink down with 350 calories.  Instead, puree 1 cup of strawberries in a blender with 1 oz. light rum and a handful of ice cubes and a sprinkle of sugar.


Nada colada: 140 calories, 0 g fat
"If you like pina coladas"… you're not alone. These tropical cocktails are the perfect mix of creamy coconut and sweet pineapple, along with enough rum to let you forget how many calories you're consuming: a whopping 700 in a 12-oz drink. Instead, mix 1 oz. coconut rum with 4 oz pineapple juice, then top with a splash of club soda. Serve over ice.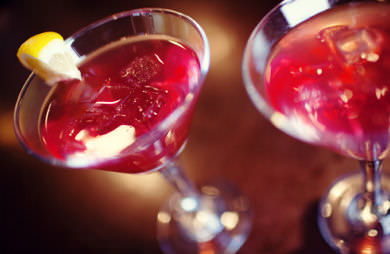 New Cosmopolitan: 140 calories, 0 g fat
Or sip on 4 oz of cranberry juice and 1 oz vodka, a splash of OJ and a squeeze of lime topped with club soda for a cocktail that would bring a smile to the faces of Carrie, Miranda and all their friends.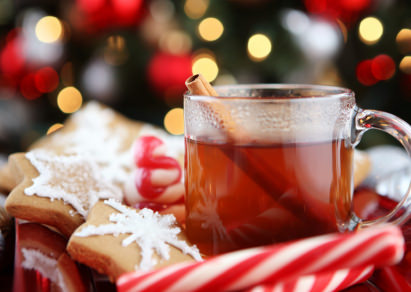 Spiced cider with rum: 150 calories, 0 g fat
Warm up in the winter months with this seasonal favorite. For a single serving, heat 6 oz. apple cider with a whole clove, cinnamon stick and dash of nutmeg over medium-high heat. Reduce to low and simmer for 10 minutes. Strain to remove clove and cinnamon stick (optional). Pour 1 oz (2 Tbsp) rum into a mug and pour cider on top.
Source : sparkpeople